Quick Review of Top 6 Best Vaporizer Mods
Do you want to try something new?
Itsuwa Cig has a perfect solution for you when it comes to choosing some of the best vaporizer mods. They guarantee a thrilling vaping experience.
Let me review some of its top 6 vaporizer mods:
1.      Itsuwa Cig Vapesoul
With Vapesoul features an OLED screen, with a tank capacity of 1.5ml and atomizer resistance of 0.5 ohms.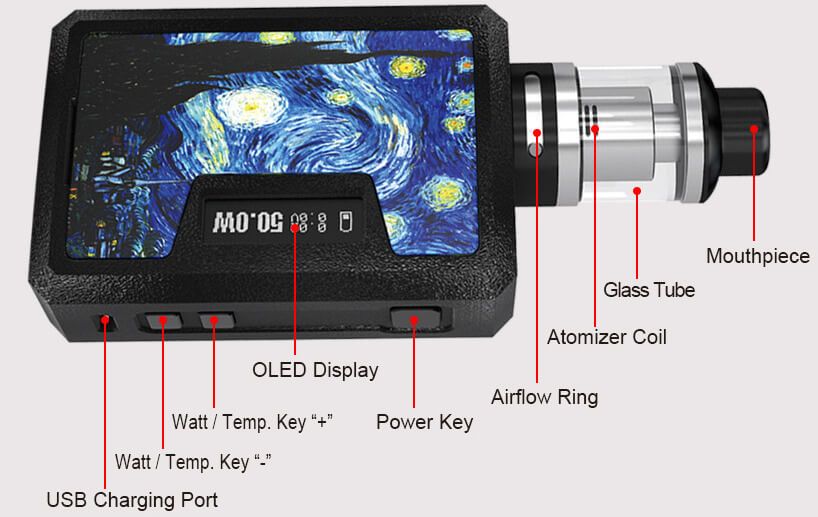 Different parts of Itsuwa Cig Vapesoul electronic cigarette
You can conveniently vary power output from 1 to 50W. This will depend on the unique vaping experience you want from these vaporizer mods.
It has a robust design that can withstand shock, comfortable to hold, easy to access control buttons and a range of spectacular color shadings.
2.      Itsuwa Cig IQU
IQU is an Amigo brand of Itsuwa Cig that comes in white, black, orange, blue or green. For OEM clients, Itsuwa Cig can customize the IQU electronic cigarettes to their unique specifications.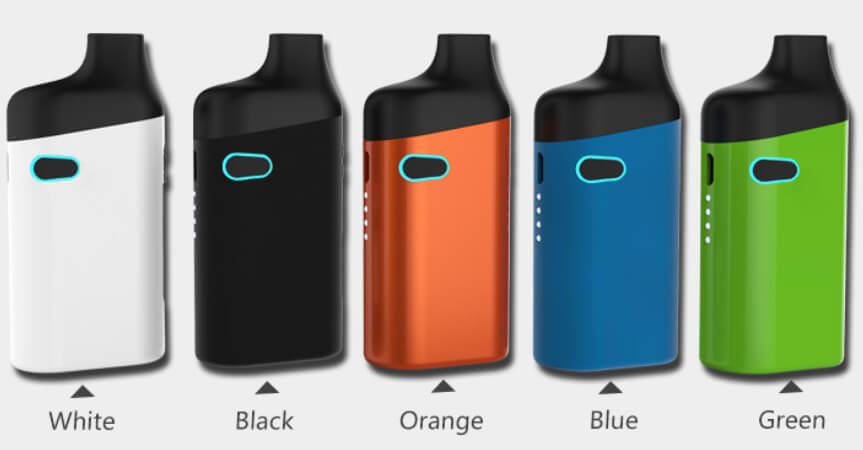 Itsuwa Cig IQU electronic cigarette
Unlike most electronic cigarettes in the same category, IQU features a simple design with side filling and side charging system. Furthermore, it has an almond power key and power indicators.
It comes with a 2ml atomizer capacity and anti-temperature feature. For a fact, this Amigo brand is suitable for those who want simple and a robust vaporizer mod.
3.      Itsuwa Cig Chain Reaction II
Chain Reaction II is a powerful Amigo brand electronic cigarette that features an 18650 battery with an OLED screen display and RDA tank. It is one of the most sought after by advanced vapers.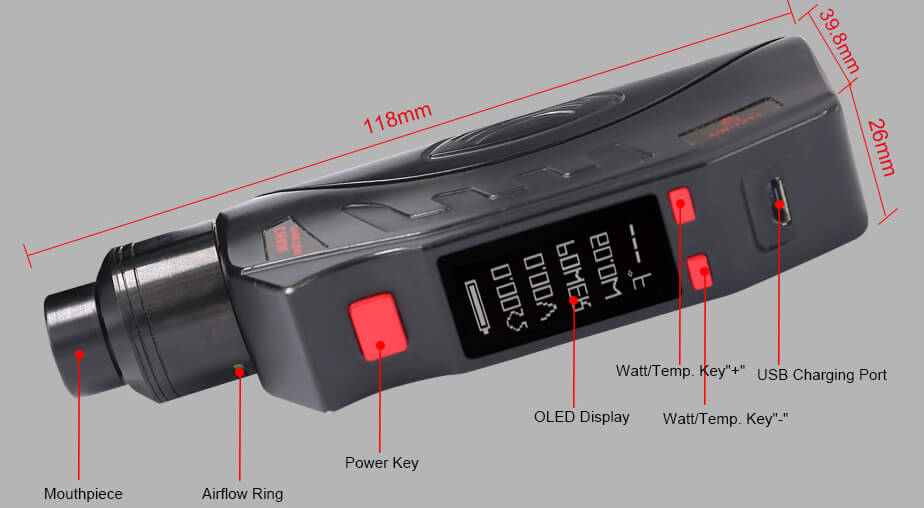 Features of Chain Reaction II electronic cigarette
From the display screen, you can monitor all the essential parameters with the ability to customize vaping experience using the various keys that are easy to access.
Also, it comes with the do-it-yourself (DIY) options. This is for real electronic cigarette enthusiasts.
4.      Itsuwa Cig 2N1-3
2N1-3 is an Itsuwa brand available in black, grey, purple and blue colors. Itsuwa Cig can also customize colors for OEM clients.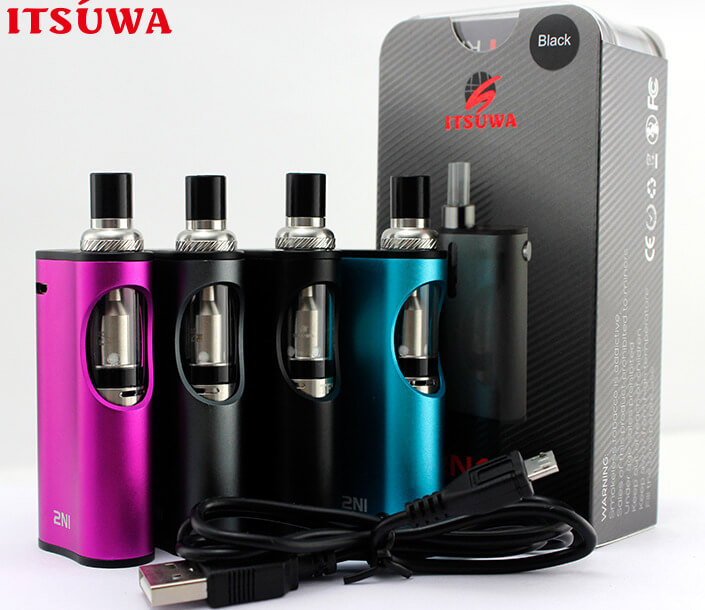 This is Itsuwa Cig 2N1-3 electronic cigarette
This vaporizer mod features an 18650 battery with a 30W full power output. Its atomizer resistance varies from 0.2 to 0.5 ohm, 2ml capacity and top air flow.
It is a one of a kind electronic cigarette that will make you appreciate vaping.
5.      Itsuwa Cig Q80
Q80 is an Itsuwa brand of electronic cigarette with an output watt of 5 to 80 watts. With a reasonable size, sleek design and robust structure, Q80 is an ultimate expression of electronic cigarette.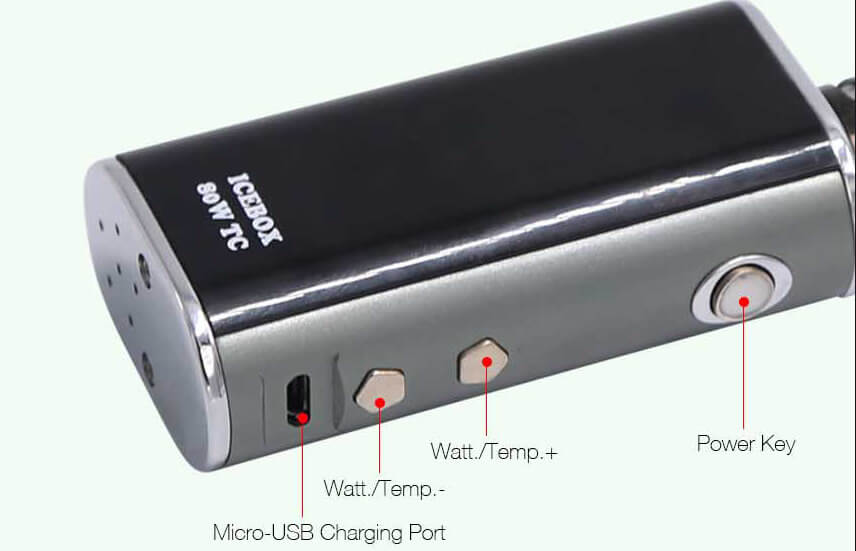 Itsuwa Cig Q80 electronic cigarette
If comes with a large battery capacity of 18650mAh, a 1.5 ml atomizer capacity and a colored screen. You can conveniently monitor all parameters as you enjoy a favorite flavor of the e-liquid.
6.      Itsuwa Cig KL Mini Vogue
KL Mini Vogue is an Amigo brand of electronic cigarette. Like other Itsuwa Cig brands, it features a robust design and exemplary vaping experience.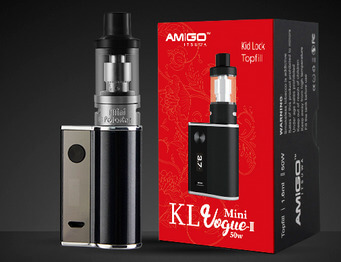 Itsuwa Cig KL Mini Vogue electronic cigarette
These are a few examples of Itsuwa Cig vaporizer mods. You can visit the product section to view all modern electronic cigarettes available in our store.
We follow strict manufacturing and quality inspection criteria that conform to the CE and RoHS standards. With a wide range of shipping options such as DHL, UPS, FEDEX, TN or EMS, you'll get all your electronic cigarettes delivered in time.